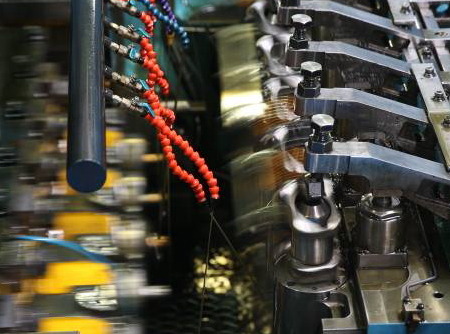 Cold forging is the shaping of metal at room temperature. Nuts, bushings, and rivet nuts pass through sequential dies in 5, 6, and 7 station machines to bring the product to its final form.
We are able to produce the raw materials supplied with certificates containing the suitability of chemical analysis and physical dimensions, in various presses, in the hot forging process with the induction heating method according to the technical specifications from our customers.
We can produce products in different geometries according to demand with our presses that can press 80 tons to 250 tons.
We can provide fully automated line design following customer needs with our expert staff and know-how to perform batch production in different raw material types, from copper to titanium, for serial products.