About Us
Our company supplies all kinds of standard or special fasteners. We are trying to serve our customers as a solution partner by following sectoral developments and innovations in the world market. While doing this, we offer many new and improved products to our customers with reasonable prices and high quality thanks to our domestic dealerships as well as our foreign partners. Our company has ISO 9001 quality management system and closely follows the sectoral quality requirements day by day and includes them in the quality system.
Global Supply
We aim to follow the trends that shape the sector with business models that provide integrated, digital and environmentally friendly solutions in our Supply Chain processes and ensure coordination with all stakeholders, especially our customers.
Product / Project Development
With our strong expert staff and experience in the sector, we are able to offer you alternative solutions to work as a project and make your finished or semi-finished products that you cannot supply domestically or that you cannot meet the target supply costs and that you have to import.
Test and Analysis
In accordance with national and international standards in the field of Quality-Control; • Complying with the principles of science, confidentiality and impartiality, • Customer-oriented and high price-performance ratio, • Easily accessible and high service speed, • Having clear, understandable and internationally valid reporting, To provide services with its expert staff and advanced technology machinery.
Coating and Heat Treatment
The heat treatment ovens, which operate continuously 7/24, are used to provide the semi-finished products, whose cold forming is completed, with their final mechanical properties. All products reach 8, 10, or 12 qualities in this process by heating the steel to the austenite phase in a controlled atmosphere and sudden cooling in oil.
Raw Material
Our company is a business partner providing support for our customers to grow rapidly and sustainably. Within this context, we provide service for manufacturers by supplying raw materials, which they need, both domestically and from abroad.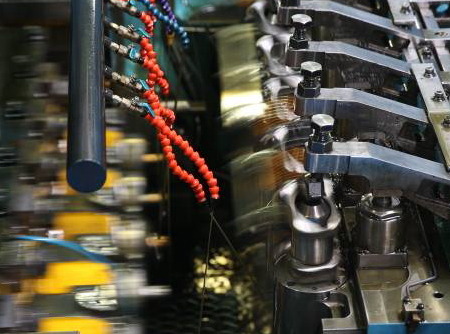 Cold Forging
Cold forging is the shaping of metal at room temperature. Nuts, bushings, and rivet nuts pass through sequential dies in 5, 6, and 7 station machines to bring the product to its final form.
Hot Press
We are able to produce the raw materials supplied with certificates containing the suitability of chemical analysis and physical dimensions, in various presses, in the hot forging process with the induction heating method according to the technical specifications from our customers.
Press House
We can produce products in different geometries according to demand with our presses that can press 80 tons to 250 tons.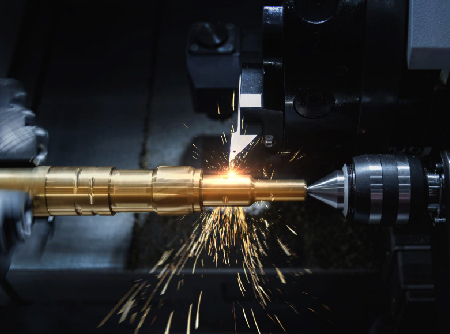 Precision Machining
We can provide fully automated line design following customer needs with our expert staff and know-how to perform batch production in different raw material types, from copper to titanium, for serial products.